Taking a Peek into the Past
It has been almost 16 years now.. from the day I was brought out of my small watery cushion first home and officially breathe in the world's air. Thinking n looking back into the past, I noticed I slowly grew up to be someone who really liked attention and a boy who felt like he had almost nothing to worry about as so much care is given to him maybe because of having not only a full set of parents but an additional 3 siblings as well.
Most of my demands were fulfilled. Most of my needs were taken care of. I was happy. I was spoilt. I was the youngest child. :/
Not long later, as i grew a little bit older and seen a little more of the real world, I realised not everyone really likes me. Those friends who I thought represents my family outside turned out to be nothing but ordinary people who gives you this uncomfortable , awkward feeling of being hurt. I was backstabbed for the first time, but not long later, i realised this is just another common process of making and finding true friends.
Talking back about being
spoilt
, it really changed after that i got to see what really is waiting for me in the upcoming future. I would have to give my fullest respect to my older sister as she is the first one who had to endure all obstacles and challenges first without having anything or person to learn from, to pass every challenge of life given to her first and keeping strong just so not to disappoint and scare her younger siblings. My second sister actually trained me indirectly to learn that everyone out there is different and they are that way no matter you like it or not. She also actually thought me that different people communicate differently and actually increased my self discipline and self esteem (eventhough it's not very high now) after having to endure her screams and scoldings.
As for my brother, mostly i just learn from his mistakes he made and also his inner self believe that had kept him moving and achieving results that had made him being looked up better.
And yeah, this may sound corny but he gives me confidence when i face an exam or a competition. My brother being a 'dont-care-less' fella, I will just imagine how will he face such situations and often it makes me feel more relaxed!
I have just only about a year plus of schooling and another chapter will be closed. :) As for now, I think and ponder on every memory I had and make sure I don't leave school with a bag full of regrets weighing down on me. So far, the bag is already half filled, but with the time I still have in school, I am determine to convert those regrets into good memories. For now, I will just live the most of my life here in school!:D
Looking back and having a closer look into my past and younger days, nothing beats photographs! So erm, here it is!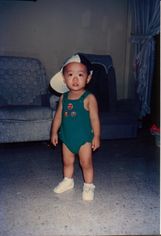 Baby Me. The year..erm..not sure.. but should be about 1-4? :-O Big gap..but really not sure.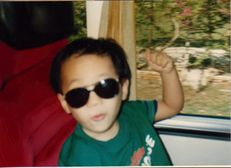 Rock On! :D Me with glasses in somewhere i forgot.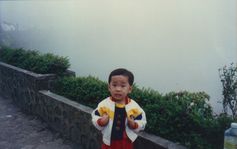 What the heck?! I'm damn cute! :D! Again I forgot the place.. It's between this 3 places. Cameron, Genting or China. Hmm...
Ok. Don't know what was on my mind... Again forgot the location! Don't blame me. It has been more than 10 years.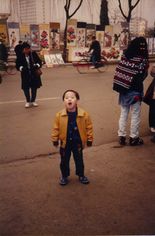 China..I'm quite sure ..i think... :-O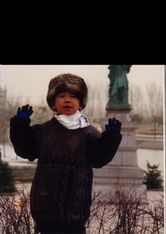 China confirm! Wee..Mongolian Hat. I look like a Chinese Local boy. :D
Me again somewhere. The rolled up paper thing is either, my potrait with my bro or some chinese drawing from China.
Ok. enuff of me! These are my siblings when young XD..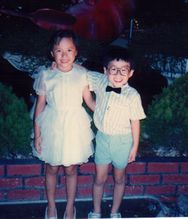 2nd Sis and bro. damn cute!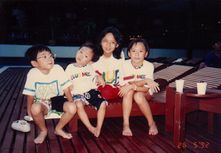 4 of Us.Bro, Me, Older Sis and 2nd sis. In Club Med...
My 2nd sis, older sis and bro in Cameron.. from my sister's blog..it is said that the year was 1989. So if that's correct. I should be 1 year old.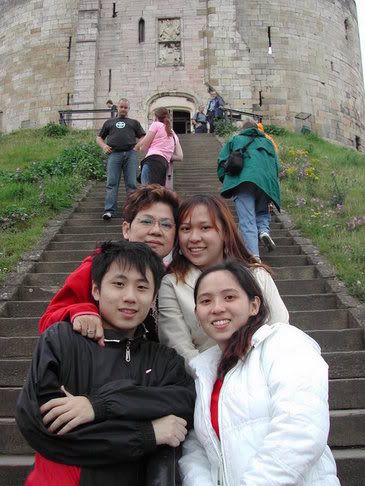 This is how they look like now! My mum is at top left, top right is my 2nd sis, bro at bottom left and bottom right = older sis!
Ok. Gotta stop calling them older sis, 2nd sis, and bro. They are Sherlyn, Carmen and Damien/Jeremy respectively. I really am not sure about my bro's english name as he uses his intials "CM" much more often as his intro name.
Wee, posted photos!
Bb for now~